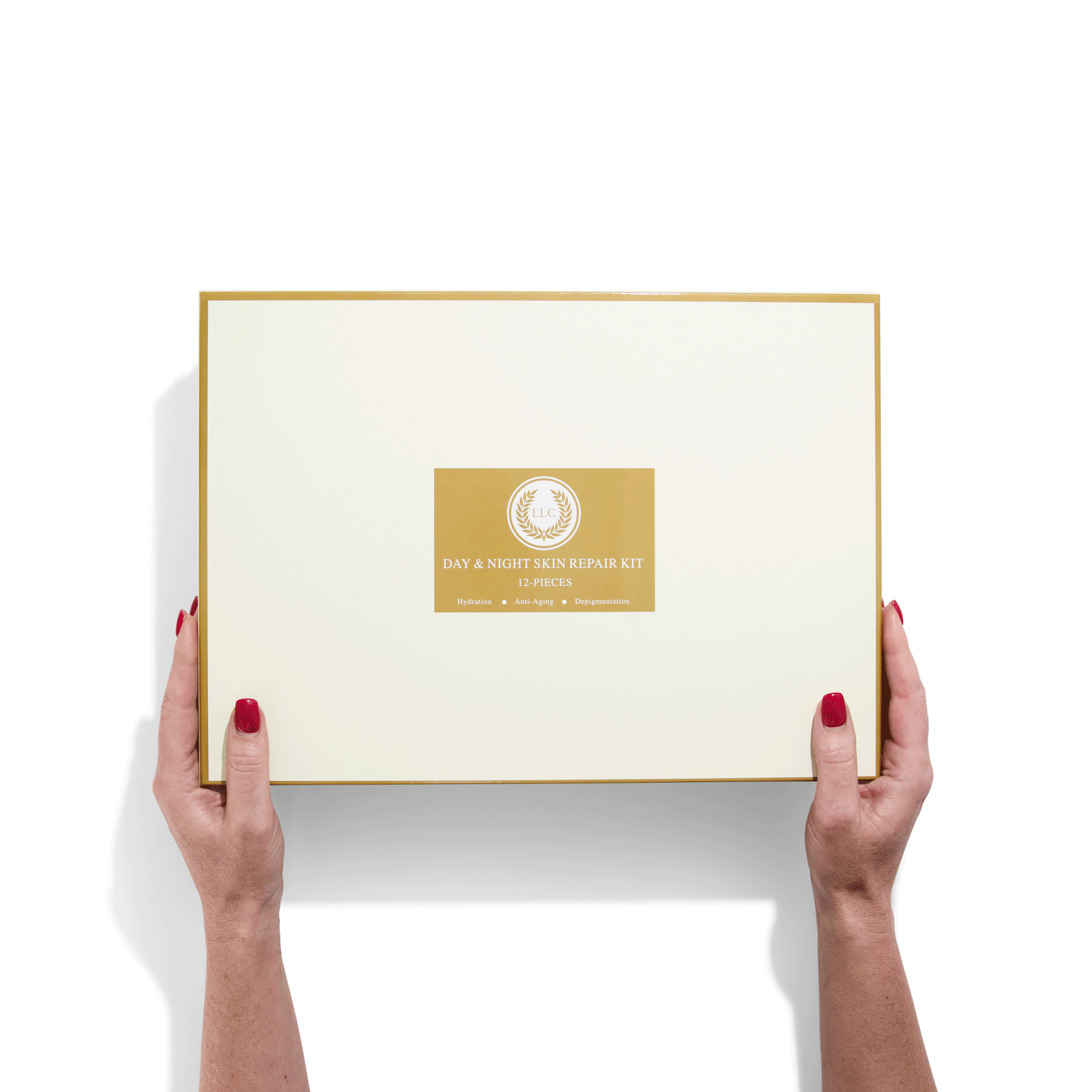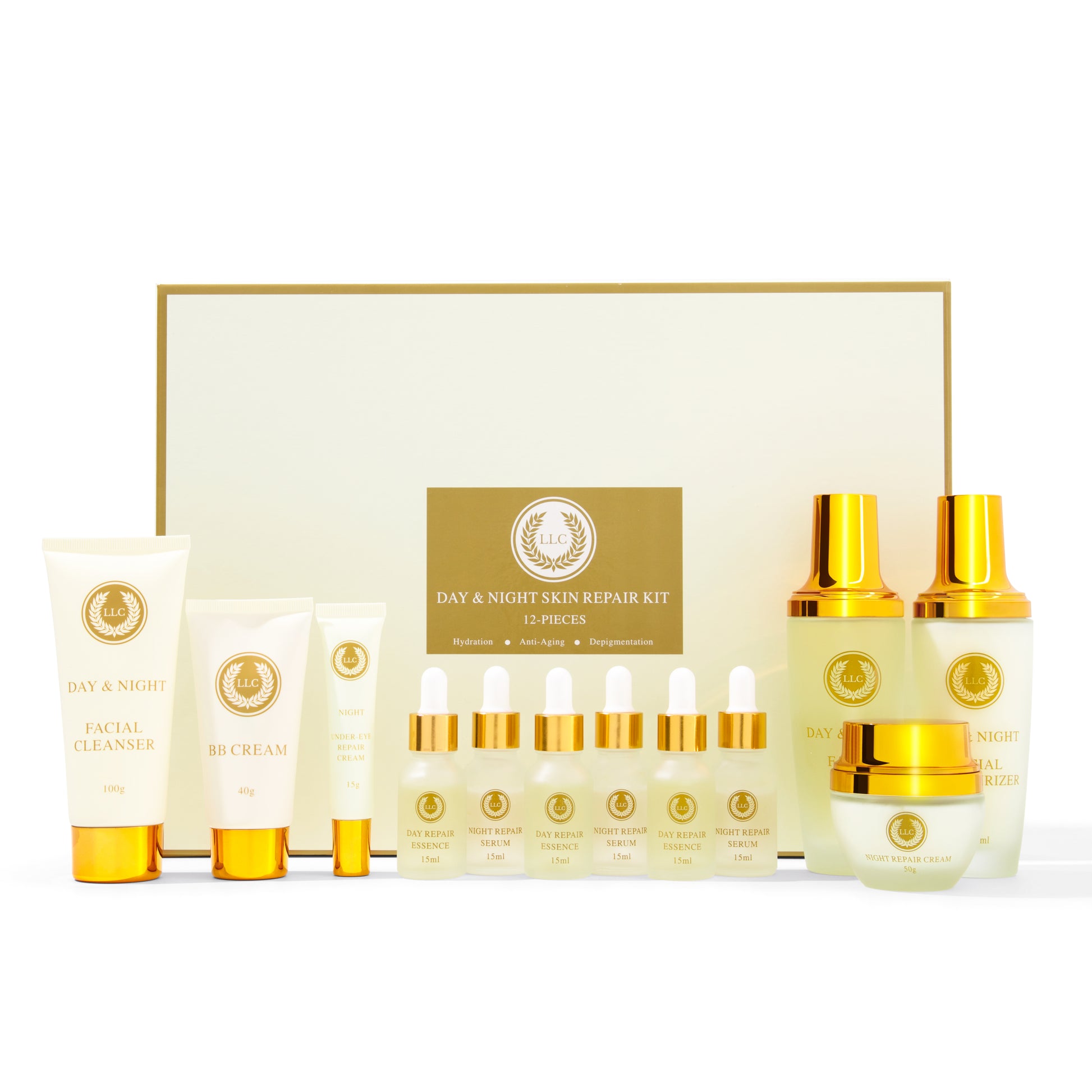 Skin Repair/Rejuvenation Set -12 Pieces
Sale price
$398.00
Regular price
A complete skin care solution for both men and women. Each piece includes powerful ingredients (including Ectoin and hyaluronic acid derivatives) which aim to replenish, plump the skin and reduce fine lines.
This facial kit includes:
1x Day & Night Facial Cleanser
1x Day & Night Facial Toner
1x Day & Night Facial Moisturizer
1x Night Under-Eye Repair Cream
1x  Blemish Balm Cream
1x Night Repair Cream
3 x Day Skin Repair Essence
3 x Night Skin Repair Serum
(Directions for application can be found on the back of the product)
This hydrating and nourishing collagen under-eye patch is imbeded with 24K Gold and infused with hyaluronic acid. They are great for reducing puffy eyes, nourishing your skin.
(x 60 per pack)
Post daily skin care routine. Apply a patch to your under eye areas and allow the liquid from the patch to absorb into your skin for 20 minutes. remove the patch and allow the skin to dry.
(Refer to the product label for further details for use)
Will this spray improve my recovery post laser treatment? Yes, this product has been specifically designed for post cosmetic laser treatment recovery.
Is this product available in a package? Yes, we offer this product in a 5 piece pack. We also include this spray for free if clients purchase a package of 7 or more laser treatments.
Aloe Vera, Sorbus Extract, Salix Alba Bark Extract, Algae Extract, Royal Jelly Oil Control Factor, Zhi Mu Root Extract, Forsythia Fruit Extract, Pueraria Mirifica Root Extract, Hyaluronic Acid.
Skin Repair/Rejuvenation Set -12 Pieces
Sale price
$398.00
Regular price